GVW Memorandum of Understanding
This is a memorandum of understanding which has been agreed by the governing bodies of Grange Valley and Wargrave Church of England Primary & Nursery schools, in consultation with St Helens Local Authority and Liverpool Diocesan Board of Education. It relates to the arrangements for a temporary shared headship between the two schools.

Background
Since September 2017, Mrs. Dianne Holcroft, the Headteacher of Grange Valley Primary School has been employed as the Executive Headteacher over Wargrave CofE Primary School. Shared leadership and management has ensured that every child has the access to the highest quality academic, social, emotional, spiritual and physical education in both schools. The link between the two schools has been successful in ensuring stability and raised expectations for Wargrave C of E and has also provided excellent career progression for the staff at Grange Valley. Due to the many successes of the partnership to date and the potential for future growth and achievements the decision to formalise and extend the links was taken by both governing bodies and the Local Authority.

Guiding Principles
The following principles will guide and secure the purpose and goals of the Partnership. They strengthen the Partnership and are non-negotiable.
• All governors and professionals will accept and embrace their professional responsibility to care for every child and young person within the Partnership. They will be open to change, treating all within the wider community with dignity and respect at all times.
• Every child has the right to the highest quality academic, social, emotional, spiritual and physical education.
• High quality intervention will be provided when appropriate to ensure the learning needs of ALL pupils are met at the earliest opportunity (inc in early years).
• Those involved in Partnership leadership and governance accept responsibility to a high quality in-service training and an appraisal process that is challenging and supportive to enable outstanding teaching and leadership
• All children will be nurtured within an agreed moral framework secured through British values, Christian values, values of community schools and the values identified in the United Nations Convention on the Rights of the Child.
• There will be clear structures in place to ensure that the voices of all children and stakeholders within the Partnership are heard and valued.
• The partnership will value and respect each school's distinctive ethos and identity.
• To identify and foster the passions that motivates each child and provides an atmosphere where children enjoy learning and want to go to school

Duration
This arrangement will be in place from September 2018
The governing bodies from both schools have appointed, Mrs Dianne Holcroft, the substantive headteacher of Grange Valley as Executive Headteacher, who will have the overall responsibility for standards of achievement, the quality of provision, behaviour and safety, and leadership and management for both schools.
The Executive Headteacher will be deployed 50% at Grange Valley and 50% at Wargrave C of E. Days will be flexible to suit both schools.
To visit Grange Valley's website click here: http://www.grangevalley.st-helens.sch.uk/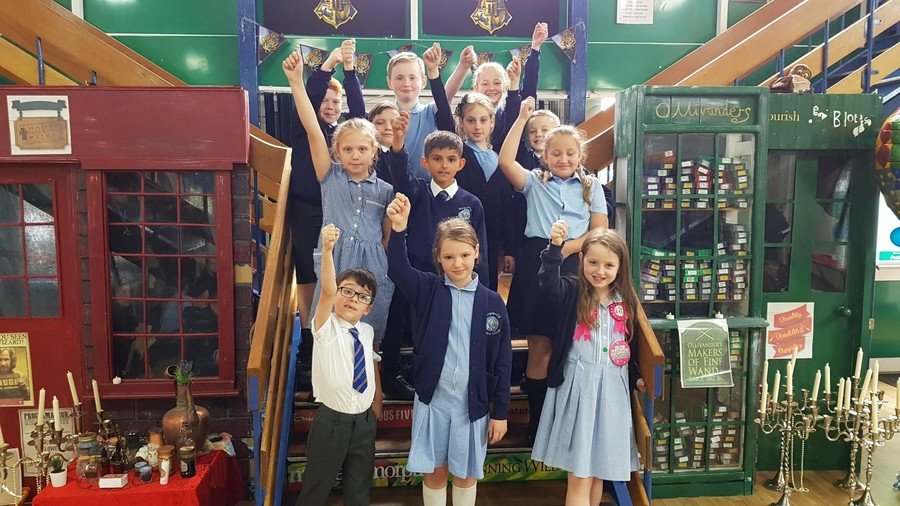 To visit Grange Valley's website click here: