Reading
Reading is a multi-strategy approach to understanding the written word. It is not simply the decoding of black marks on the page but involves the ability to read with understanding a wide range of different texts, including fiction, non-fiction, real world texts such as labels, captions, lists and environmental print. Competence in reading is the key to independent learning and therefore the teaching of reading should be given a high priority by all. Success in reading has a direct effect on progress in all areas of the curriculum and is crucial in developing children's self esteem, confidence and motivation.
Aims and Objectives
We believe children who read succeed!
It is our aim to develop enthusiastic and confident readers who can understand a wide range of texts. Children will read for interest, information and enjoyment.
At Wargrave children will:
Have to opportunity to read for pleasure

Develop the ability to read aloud fluently and with expression

Develop the ability to read for meaning

Develop the skills required for the critical reading of texts

Be encouraged to read a wide range of fiction, poetry and non-fiction materials

Be taught using a range of strategies including:
Phonic (sounding the letters and blending them together)
Visual (whole word recognition and analogy with known words)
Contextual (use of picture and background knowledge)
Grammatical (which words make sense)
Be encouraged to listen attentively

Gain awareness of the close links between reading and writing activities
Our reading schemes include:
Oxford Reading Tree
Various Phonics Schemes
Read Write inc (intervention)
Project X
How you can help from an early age...
Make sure that your child is familiar with language and books so that they can see how enjoyable reading is. Some of the things you can do include:
Reading aloud to your child, talking about the words and pictures, and sharing ideas about the book

Reading yourself: Children who see adults reading, and enjoying reading, are much more likely to want to read themselves

Making sure your child is surrounded by books: You don't need hundreds of books at home, but make regular trips to the library or bookshop, not just to borrow books but to spend time together browsing and learning to make choices. In this way, reading becomes a habit.

Most importantly, talk to your child. Spend time with them, doing simple activities (cooking, making something, building a model). As you talk about what you're doing, you are helping them to learn new words. Later, when they see words written down, they have already heard them and know what they mean.
Click here to find great book reviews for children aged 5 - 11 years
.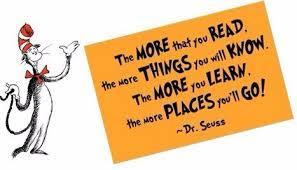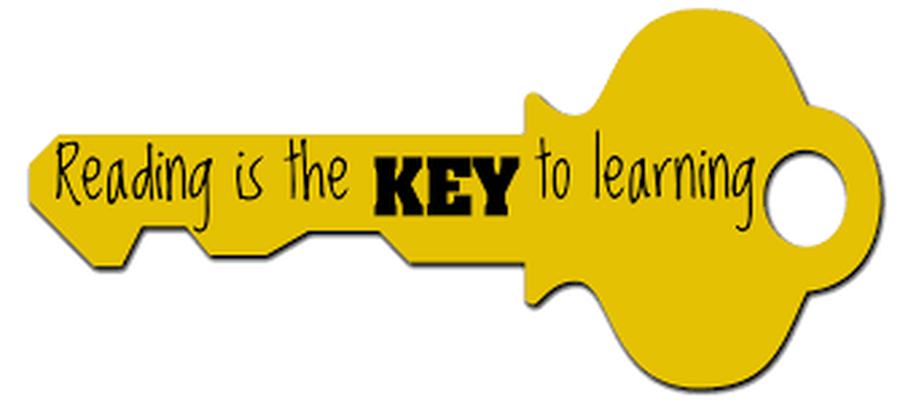 Core Text Thematic Road Maps
Whole School Reading Expectations
Helping with Reading at home!