Curriculum & Learning at Wargrave Church of England
Click on the links below to find out about each curriculum area.
The curriculum we offer our pupils is varied, rich and relevant. It promotes the spiritual, moral, cultural, mental and physical development of pupils at the school and prepares them for the opportunities, responsibilities and experiences of later life.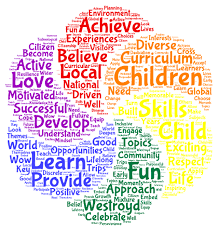 The curriculum consists of all the planned activities which promote learning and development. It includes not only the formal requirements of the National Curriculum, but also the range of extra-curricular activities that the school organises in order to enrich the experiences of the children. In Key Stages 1 and 2 the subjects taught fall within the National Curriculum, click on the subject links below to find out more:
A wide variety of teaching methods are used, which are designed to give children the chance to learn in different ways. Children are taught as a whole class with both group, paired and individual work also widely used.
Wargrave's curriculum encompasses a variety of learning opportunities that your child will experience whilst at school. It is planned with clear progression and cohesion to make learning experiences relevant and meaningful. The framework of the National Curriculum is the basis on which learning is organised; National Curriculum subjects are sometimes taught separately, at other times we adopt a more thematic joint approach.
We consistently aim to build on the child's previous learning experiences and engage them in a level of work that is appropriate to their needs.