Messages from Mrs Holcroft...
22/05/2020
Dear Parents
Due to the increased demand for key worker school places we need to ask that any new key workers wanting a place at school over the next few weeks to fill the attached form.
The form needs to be completed and returned to the school office email - wargrave@sthelens.org.uk along with personalised and dated evidence of employment.
We will review the evidence in line with the government advice and list which will only be published on Sunday the 31st May.
We will then let parents know if we can accommodate their request on Monday 1st June. Depending on numbers children will hopefully start on Tuesday the 2nd June. If we have extremely high numbers we may have to stagger this and ask some children to only start on the 8th of June.
So we can be fair to all parents and accommodate as many requests as possible, as well as opening school to other year groups we ask that if there are 2 parents in a family both must be key workers to get a place.
Thank you
Mrs Holcroft x
22/05/2020
Please find below a letter regarding our re-opening plans.
21/05/2020
Dear Parents
We have been informed that the Free School Meal (FSM) vouchers will not be paid from the DfE as from next week (Whit half term).
We will be re-engaging with the Local Authority to help provide a packed lunch for all FSM children from Tuesday 2nd June. More details on how to book and pick up a meal will follow.
If any families need help please get in touch and we will do our best to support you!
Stay safe
Mrs Holcroft x
21/05/2020 Statement from LA
Good morning all,
You may have seen in the St Helens Star yesterday the Local Authority response to schools opening on the 1st June. I have attached the official one, sent to me for you to read.
Before the end of this week, I will send you my plans for Wargrave and new forms for possible key worker places.
Please be aware that a new key worker list will be given to schools on 31st May so we will only be able to tell parents if they have a place on the 1st June.
Regards
Mrs Holcroft x
15/05/2020
Good evening all,
I just wanted to end the week with a HUGE thank you for all the support you have shown school, over the last 8 weeks. We appreciate all your messages and really can't wait for us to get back together. Please give your children an extra hug from all the staff tonight!!
Next week will be our final week before the Whit half term and we have decided that school will close for the week to ensure staff can have a break. I will update you all on what is happening when we are back in due course.
Lots of Love
Mrs Holcroft x
15/05/2020 Letter from LA re opening
Hello All,
Please find attached a letter from the Local Authority regarding the Governments announcement on Sunday to reopen schools wider from the 1st of June. I have already spoken to all parents affected and the letter doesn't change plans but supports our cautious decision making.
As soon as any plans are ready and agreed I will let you all know what will happen next.
Take care
Mrs Holcroft x
14/05/2020 – To all N, YR, Y1 & Y6 Parents
Good evening all Nursery, Reception, Year 1 & Year 6 parents
Thank you so much for the responses I really do appreciate your honesty and support. I have been over whelmed by the lovely comments and will be passing them on to staff. As you know I asked parents just for an indication so I could gauge the feeling and 'need' out there. The response was interesting with the majority of parents very unsure and not willing to let children return just yet. A few parents have asked for plans which I am still working on in conjunction with the Local Authority (LA) and teaching unions, however it is looking like we will not be able to cater for all year groups at once as we will not have the space and staff. I am keen to keep parents updated and want to be as honest as I can with you all.
SOME of the issues raised by parents and possible solutions are as follows:
ISSUE 1: Social Distancing - If children return we cannot have more than 10-15 in a room (depending on the size of the room). With all Nursery, Reception, Year 1 and Year 6 classes mentioned in the priority list we would need approximately 20+ rooms and at least 40 members of staff.
POSSIBLE SOLUTION: Children will be encouraged to socially distance and I can't guarantee they will be with friends, this will be so hard for all! Children will be grouped into 'bubble' groups and some may attend on a part time basis with staggered start times for all groups and a shorter school day introduced. I am working with the LA and other local schools to determine which year group could possibly access provision first. Please be aware NOT all children will return on 1st June!
ISSUE 2: Risk to children and staff of getting COVID 19 – this is a difficult one and one which science should guide us with.
POSSIBLE SOLUTION: Staff will not be able to work with more than 1 group of children, to lessen the risk of the disease spreading. Children may not be with their usual teachers. Small 'bubble' groups will be created and if staff are absent provision will have to be stopped with short notice. Anyone within the 'bubble' group displaying symptoms the whole group will be asked to isolate for 2 weeks.
We are still waiting for guidance on PPE for both staff, parents and children.
ISSUE 3: Provision in school and home learning
POSSIBLE SOLUTION: We are still waiting for help and guidance on how we would juggle home learning and providing school for groups of children. Regarding the school provision, equipment and building all rooms and equipment will need deep cleaning every day and can't be shared with more than 1 child. We will not be able to open full time so that deep cleaning can happen. We have also not received guidance on whether we are to provide an education or just 'childcare' when children are in school.
Obviously, this is just to keep you updated and is by no means the full plan or an indication of what it will look like. As soon as all my questions are answered by the DfE, LA and teaching unions I will let parents know what is going to happen. IF we deem it safe (for all) to open wider my plans and risk assessments will reflect the guidance. I will not knowingly put any lives at risk, make decisions to upset or try and confuse! Can I please ask that all parents continue to be patient with me and support school at this difficult time, you have all been amazing so far, Thank you!
Take care and stay safe!
Mrs Holcroft xx
12/05/2020 - To all N, YR, Y1 & Y6 Parents
Dear Parents
As you are aware the government have proposed that schools will provide some provision for certain year groups as from 1st June. All the detail on how this will work safely are still unknown. At the very least we will need to change classrooms around and have children in small groups. We may also need to stagger the times of the day for the different year groups and close early for deep cleaning, every day.
With all this in mind, I need to start planning and working out if it is safe and viable for us to do. As your child/children are in one of the proposed year groups I would be very appreciative if you could let me know if you intend on sending your child back to school on the 1st of June.
Please reply to me as soon as possible via 'Dojo' with either:
Yes, I am willing to send my child in on the 1st June
Or
No, I will not be sending my child back to school on the 1st of June
Please also feel free to tell me how you feel about the return and what concerns you so I can pass this on to the DfE or LA when needed.
Thank you & take care
Mrs Holcroft x
Sorry I should have said the DfE have stressed this only relates to Nursery, Reception, Year 1 and Year 6 – siblings/children in other year groups will not be returning on this date.
11/05/2020
Dear Parents/Carers,
Following the government announcement yesterday, I want to re-assure everyone. Like you, we have only just seen the announcement and that at this stage we cannot answer any questions.
This is part of the government's conditional plan which it says will remain under regular review. We are waiting to receive more information from government and the teaching unions about what this may mean for a safe phased return for certain cohorts to our school. Let's be very clear, all of us want to get more pupils back into school as soon as it is safe to do so. Our staff have devoted their careers to the care and education of children and do not want to see classrooms empty for a day longer than they need to be. However, the corona virus is a deadly killer with hundreds of people still dying every day, therefore our first priority has to be the safety of everyone in our school community – pupils, staff and their families.

In the short-term, nothing has changed. We will provide further information via the school app & website in the coming days and weeks once we are in a position to do so.

Take care, stay safe.
Mrs Holcroft x
02/05/2020
To all parents accessing emergency childcare at school,
Please remember that Friday 8th is a bank holiday and school will not be open.
Take care x
28/04/2020
We miss you all!
17/04/2020
Childcare next week: Thank you for getting back to me so quickly! I have now booked children in, please don't forget to bring a packed lunch!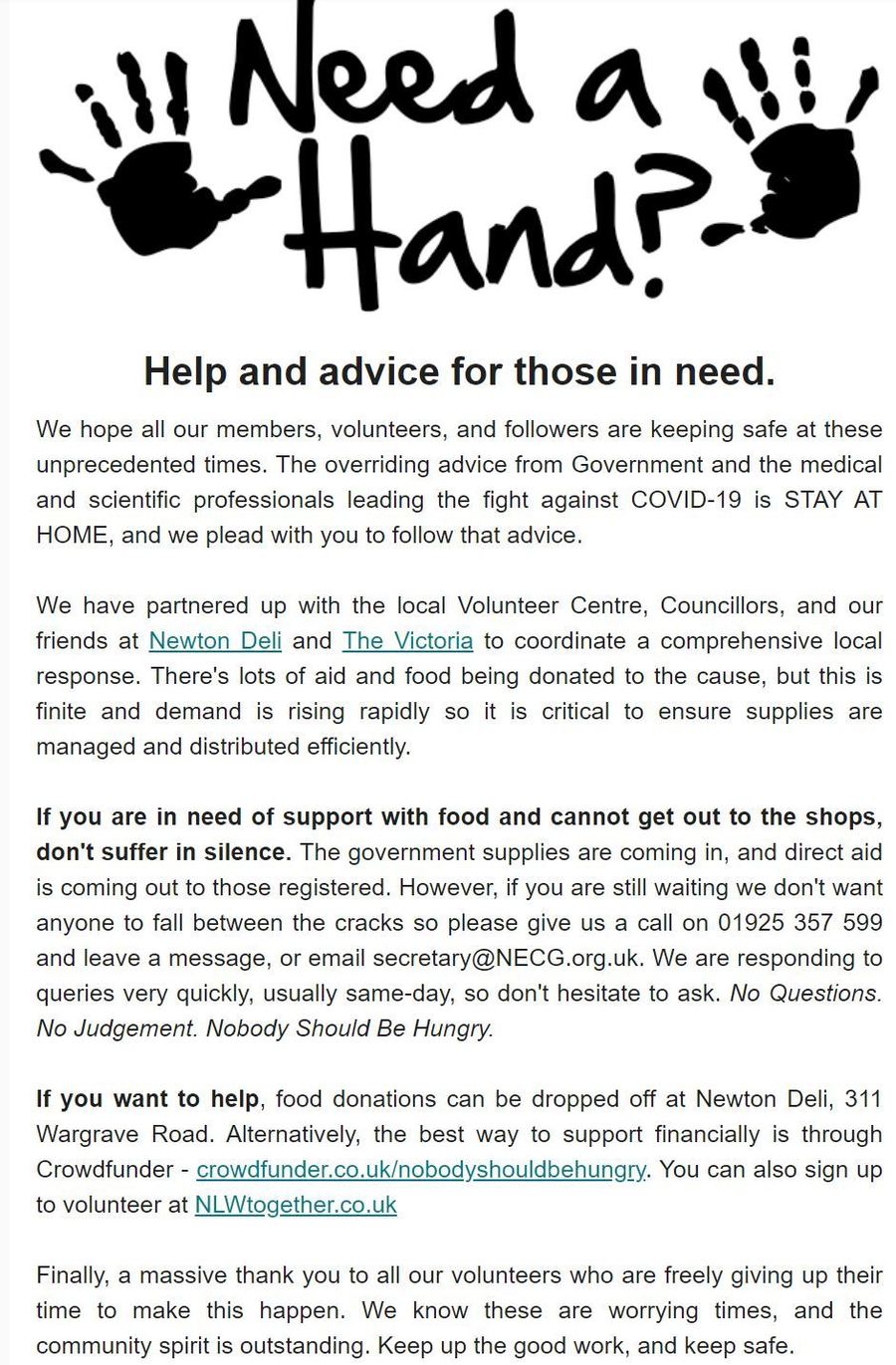 03/04/2020
Next week we have a very small childcare service for essential critical workers who have all been in touch with me and been told they have a place. If you need to speak to me in an emergency you can contact me either via dojo or on my work mobile number 07566512326 or Miss Epsteins 07926076621.
Stay safe everyone
02/04/2020
Over the next 2 weeks please take time to relax with your children don't worry about school work and timetables. Play games, bake cakes, watch TV, play in the garden and look after yourselves!
Take care
01/04/2020
Dear Parents/carers
So that we can plan ahead (over the Easter break). Could I please ask parents/carers to re-confirm if they have any requirements for essential child care over the next 2 weeks.
We may only be providing care for critical workers when on shift and may also have to use a local hub (Newton County Primary) depending on numbers. As soon as I have numbers and plans in place I will let parents know what is happening – this could be tomorrow afternoon.
Please either send requirements via private dojo message to myself, phone me on my work number 07599512326 or Miss Epsteins 07926076621. or email the office wargrave@sthelens.org.uk by 5pm tonight

Thank you for continued support
31/03/2020
Hello all,
We are still waiting clarification on the school meal vouchers which may be given to families eligible for benefits-related free school meals. Our local authority is still providing packed lunches for eligible children at the moment! Here are some of the facts I know and a link to the government information page:

1. We can only issue if our LA cannot provide the service needed - we are waiting for further advice on this.

2. If issued the vouchers are term time only so the earliest it would start is 20/04/2020.

3. We can issue ecodes so will need your email addresses

4. The voucher is valued at £15 per child, each week and can only be spent on certain essential items

5. Children attending school will not get a voucher as school will provide their meal

Follow this link to find out more:
https://www.gov.uk/government/publications/covid-19-free-school-meals-guidance/covid-19-free-school-meals-guidance-for-schools

It would be a good idea to now check if you are entitled to benefits-related free school meals as you may benefit from this scheme when it is all sorted!! Follow this link to find out more! https://www.gov.uk/apply-free-school-meals

I will let you know when I hear more!
Stay safe everyone
30/03/2020

This morning, the government have announced that children eligible for free school meals will benefit from a national voucher scheme allowing them to continue to access meals whilst they stay at home.

Schools can now provide every eligible child with a weekly shopping voucher worth £15 to spend at supermarkets while schools are closed due to coronavirus.

At the moment I have had no guidance on how to get the vouchers but as soon as I do I will let you know.

Stay safe
Mrs Holcroft xx
25/03/2020 Please read the letter below from the Local Authority. We need to know your needs as soon as possible so that the LA can plan a sustainable model to support children of key workers. More information to follow.
20/03/2020
Covid-19 Coronavirus Emergency Measures
From 6pm today, Friday 20th March 2020, Grange Valley Primary School is CLOSED
From Monday 23rd March we are being asked to open to provide Emergency Childcare for vulnerable pupils and those whose parents or carers are key workers. The Secretary of State is clear: this is an entirely different role for schools and school staff. It is about emergency care, not education. Every child who can be safely cared for at home should be, even if you are classed as a Key Worker.
We have limited places available due to our own school staff shortages. The aim is to keep the numbers of children attending as low as possible in order to reduce the spread of this virus and ensure children/staff are not exposed to unacceptable risk.
All medical advisers are clear that the safest place for children and families to be at present is at home with as little social contact as possible. These childcare places are intended for families who have no other adult at home to look after children and who are immediately required to work in the response to this virus.
Anyone wishing to access this emergency provision MUST complete the Parent/Carer questionnaire form (below). A paper copy can be printed from the school website or collected from the school office. This will allow us to further screen the questionnaires in order to allocate our limited places. (Please refer to Key Workers Priorities & Tiering document).
Children who are not self-isolating and have provisionally registered with us for Monday 23rd March 2020 should attend at 9 am and enter through the breakfast club door. Children do not need to wear school uniform and must bring a packed lunch, unless you have been awarded entitlement to free school meals (this does not include universal free school meals normally for R to Y2 children). The children will need to be collected at .
Please look at the school website for Coronavirus Home Learning information. Thank you for your continued co-operation in these exceptionally challenging times.
Parent and Carer Questionnaire Form.pdf
Whole school letter 20.3.2020.pdf
Dear Parents & carers
As we are all facing the challenges of the Coronavirus, working as community teams and looking out for each other has never been as important as it is at the moment. We are sailing through uncharted waters; facing an unprecedented change to our lives. With work commitments, children, elderly relatives and all other aspects of life at home and work, some of us will struggle. Getting the balance between all of these different worries is a real challenge, and has the potential to impact on everyone, which is when we will need our friends, neighbours and communities support.
From Monday, schools are being asked to open to provide care for vulnerable pupils and those whose parents or carers are key workers. The Secretary of State is clear: this is an entirely different role for schools and school staff. It is primarily about care, not education. I am sure we all agree that enabling children to access services across education, health and social care is of paramount importance. Our role is an important one and integral to a wider community response at this time. Vulnerable pupils and those whose parents or carers are key workers have today been told if they have a place from Monday
He also indicated that he would like schools to continue to provide this care during the Easter holidays. This will clearly pose a range of challenges and the well-being of our staff as well as pupils remains a high priority throughout this.
How we pull together as a community and help each other will be remembered for a long time, and will set the tone for our future culture. We will get through this and when we do we will have had an opportunity to become stronger together. Having change thrust upon us is not easy. Disappointment, frustration, anger and fear are all intensely negative emotions and can change behaviours. Let's stay calm and avoid taking offence in this difficult time as we work together to overcome the significant challenges coming our way.
Let's try and remain positive, especially around the children who will all be experiencing the same emotions. This situation can be a catalyst for creativity & kindness and we can find opportunities in this adversity to show our true values. Things may never be quite the same again, but I'm sure when we do return to normal we can take some positives out of this experience.
Finally, I would like to express my thanks to everyone in our school community. Firstly, I would like to thank all of the parents and carers for their understanding and patience during this incredibly difficult and stressful time. Your offers of help and support have really reflected the kindness and support that genuinely makes both Grange Valley and Wargrave such special places to work. Secondly, I would like to thank the wonderful staff that have continued to work under incredibly difficult circumstances. Their dedication to your children is something that I will never forget.
Stay well, look out for each other in these exceptionally challenging times and keep smiling.
Much love,
Dianne Holcroft
19/03/2020
Dear Parents, As you can appreciate everything is a 'little up in the air' at the moment, following the announcement last night that school will be closing from Friday. As soon as I have more information I will update you all. Thank you for your continued support!
Mrs Holcroft x
18/03/2020 Message Food Banks
We're still supporting people with emergency food but we are running a reduced service due to measures put in place to slow the spread of #covid19.
Emergency help will continue to be available and below at the foodbank hubs listed below.
Tuesdays and Fridays - 11am - 2.30pm St Helens CLC in Atherton Street, WA10 2DT
Wednesdays 11.30am - 1.30pm St Johns the Baptist Church, St John Street, Earlestown WA12 9NW
HOLY TRINITY, FINGERPOST AND HALL STREET BAPTIST CHURCH ARE NOW CLOSED FOR THE FORSEEABLE FUTURE
On entering the building people will be asked to use the hand sanitizer.
There will be no wraparound service so that means no drinks or food will be available or signposting to minimize contact and people will be encouraged to leave the premises as soon as they have received their food hamper.
Please do not send anyone to the foodbank without a voucher - our policy still remains the same.
I

f you are worried about asthma and COVID 19 please follow the link below to find out the latest advice.
Learning at Home
In preparation for any school closure we have put together a page of e-learning activities and websites that you may like to visit during you time at home with your child(ren). Staff have also put packs together to send home if we close. To find the page click on the link below.
17/03/2020 - Letter sent to all Nursery parents
Dear Nursery Parents/Carers
Following on from today's Senior Leadership Team meeting, to risk assess Health and Safety in school, we find it necessary to initially close our Nursery due to low staffing.
Remaining staff will be re-deployed in to other year groups to ensure we can continue to keep school open for as long as possible.
This will take immediate effect from tomorrow, Wednesday 18th March 2020.
We are very sorry for any inconvenience this may cause.
Regards
Mrs Holcroft
17/03/2020 Following new government guidelines we are being very strict in school and sending anyone home who we have concerns over. This is to ensure the safety of children and staff. We are having daily meetings to plan ahead and consider government guidelines. Today's meeting is at 10 am, and I will up date parents accordingly.
13/03/2020 From Monday we will implement our 'stage 3 plan' to mitigate and delay any spread of the virus. I have attached my action plan below for you to read. The safety of our children and families is paramount and we will do all we can (within the guidance) to keep the school open safely! From next week I will be cancelling none essential visitors to the school, cancelling events, trips and whole school gatherings. School is cleaned daily and children will again be encouraged to wash their hands regularly.
Today, 12/03/2020 the government moved to the "delay" phase of its plan to tackle coronavirus. They have advised that anyone with a "new, continuous" cough or high temperature is now advised to self-isolate for seven days. If you have new symptoms and are self isolating please let school know as soon as possible. School is NOT closed yet.
COVID-19: stay at home guidance
Stay at home guidance for people with confirmed or possible coronavirus (COVID-19) infection.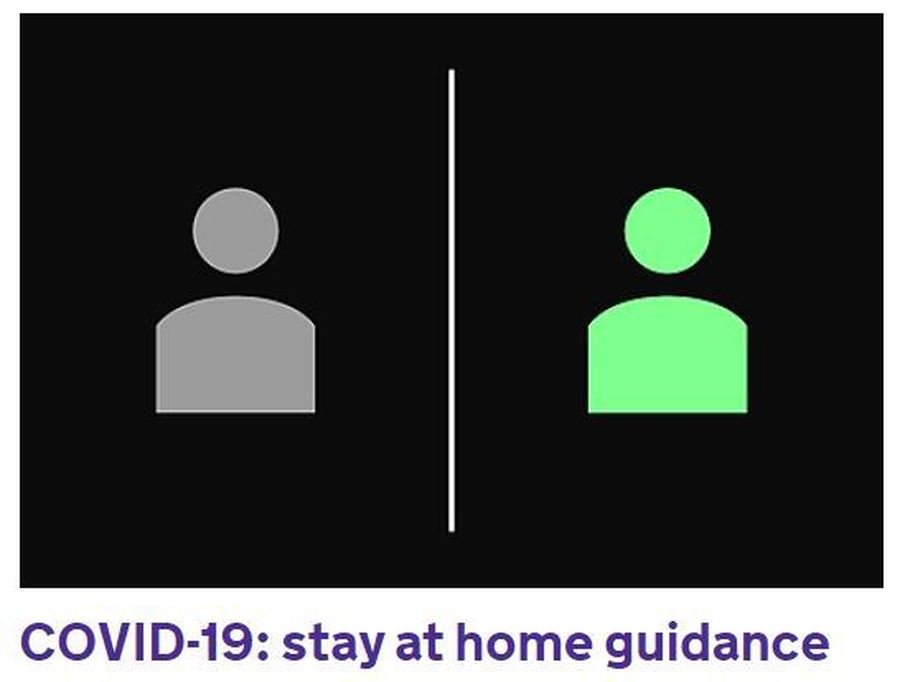 Coronavirus COVID–19
We receive regular information direct from Public Health England. Currently, are no changes to the threat levels in school and we are operating as normal. Children are being asked to wash hands regularly as this is the most effective way of preventing spread.
We are currently planning to run all clubs, lessons, booster classes and trips as normal next week, based upon our latest advice. However, the local advice that we receive is being updated constantly as the national situation changes.
We now have a page on our website, in view of this, to reflect our school's position. Please consult this, to be sure of our latest position.
A governors meeting will be held over the next 2 weeks, to ensure that we are as prepared as possible to deal with an escalation in cases locally.
Please let us know if you have been in contact with anyone from affect countries or have had NHS advice to self-isolate.
Please don't panic I will update you if the situation changes!
For further information please go to https://www.nhs.uk/conditions/coronavirus-covid-19/
Thank you for your help.
Mrs Holcroft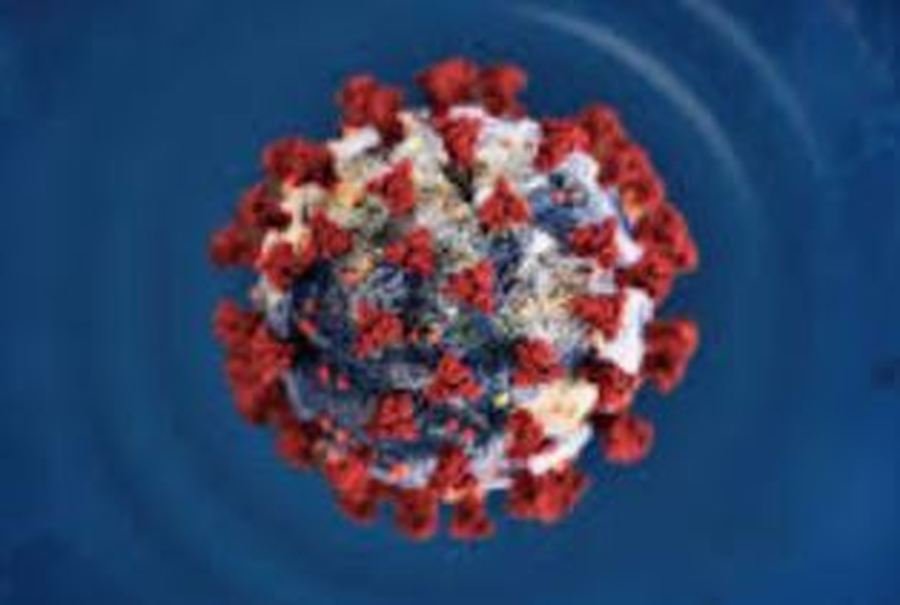 Today, I have received the following letter from Public Health England regarding Coronavirus. Please read and let us know if you have any concerns! Thank you Mrs Holcroft
Dear Headteacher,
Re: COVID–19 Advice for schools and educational settings
You may be aware that advice for travellers from affected areas has recently changed and it has come to our attention that this may affect children and staff returning from school trips. Please be aware that this is a fast-evolving situation and we will continue to share any new advice at the earliest opportunity.
As of today (25th February) advice for returning travellers is as follows;
1) If you have returned from the following areas since February 19, call NHS111 to inform them of your recent travel, stay indoors and avoid contact with other people even if you do not have symptoms:
Iran

Specific lock-down areas in Northern Italy* as designated by the Government of Italy:

In the Lombardy Region: Bertonico; Casalpusterlengo; Castelgerundo; Castiglione D'Adda; Codogno; Fombio; Maleo; San Fiorano; Somaglia; and Terranova dei Passerini

In the Veneto Region: Vo
A map has been published to help detail the relevant areas.
Daegu or Cheongdo (Republic of Korea)

Hubei province, China (returned in the past 14 days)
2) If you have returned from the following areas since February 19th:
Northern Italy (see map)

Vietnam

Cambodia

Laos

Myanmar
Or If you have returned to the UK from any of the following areas in the last 14 days:.
Other parts of China outside Hubei province

Thailand

Japan

Republic of Korea

Hong Kong

Taiwan

Singapore

Malaysia

Macau
You should stay indoors at home and avoid contact with other people immediately and call NHS111 only if you develop symptoms.
Further guidance for educational settings has been published at the following links and will be updated as soon as possible with the above advice and any further changes: https://www.gov.uk/government/publications/guidance-to-educational-settings-about-covid-19
Information for the public: https://www.gov.uk/guidance/wuhan-novel-coronavirus-information-for-the-public
Occasionally, one or more of your staff or pupils may be asked to self-isolate because they are a contact of a confirmed case or have been to the specified towns and regions in Italy or other specified countries. The student or staff member will be given specific advice from NHS111. In this instance there is nothing further for the school to do. There is no need for schools to close.
Headteachers should speak to the Public Health England North West Health Protection Team if they have any specific concerns with regard to self-isolated pupils or staff and / or their school contacts and the rest of pupils and staff [office hours: 0344 225 0562 (Option 1); Out of hours: 0151 434 4819; or e-mail: ICC.Northwest@phe.gov.uk].
Yours sincerely
Public Health England
Official up dates from the Local Authority UK Government and the DfE
17/03/2020 daily update

This is your daily email to keep you updated on the government's response to COVID-19 (coronavirus).

New guidance for households with symptoms

Yesterday, the Government introduced new guidance on whole household isolation in response to the coronavirus (COVID-19) outbreak:

if you live alone and you have symptoms of coronavirus (COVID-19), however mild, stay at home for 7 days from when your symptoms started

if you live with others and you or another member of the household have symptoms of coronavirus, then all household members must stay at home and not leave the house for 14 days. The 14-day period starts from the day when the first person in the house became ill. It is likely that people living within a household will infect each other or be infected already. Staying at home for 14 days will greatly reduce the overall amount of infection the household could pass on to others in the community

for anyone in the household who starts displaying symptoms, they need to stay at home for 7 days from when the symptoms appeared, regardless of what day they are on in the original 14-day isolation period.

The symptoms are:

A high temperature (37.8 degrees and above)

A new, continuous cough

The full stay at home guidance for households with these symptoms can be found here:

The Prime Minister's statement from Monday 16 March can be found here:

Temporary suspension of Ofsted inspections

Ofsted is to temporarily suspend routine inspections of schools, colleges, early years settings, children's social care providers and local authorities to reduce the burden on staff who are providing vital services to the nation in response to coronavirus.

The current medical and scientific advice is for schools and other educational establishments to stay open. If this changes and the Chief Medical Officer and the Chief Scientific Adviser say closing schools, colleges, and early years settings is in the best interests of children and teachers the Department will take that step.

The full announcement made by Gavin Williamson can be viewed here:

Updated guidance on recording school pupil absences

No school will be penalised for the impact on school attendance of coronavirus (COVID-19). Please record absences as follows:

· Where a pupil cannot attend school due to illness, as would normally happen, the pupil should be recorded as absent in the attendance register and the school will authorise the absence. Code I (Illness) should be used in this instance.

· Where a pupil is in self-isolation, in accordance with latest information and advice from Department of Health and Social Care and Public Health England, the pupil should be recorded as unable to attend due to exceptional circumstances in the attendance register. Code Y (Unable to attend due to exceptional circumstances) should be used in this instance.

· Where a pupil does not attend school and is not self-isolating, the pupil will be marked as absent. We back headteachers' judgement and to be pragmatic – having spoken to parents – on whether to authorise such absence, taking into account individual circumstances. We expect, in particular, headteachers will authorise absence where a pupil is not able to attend because of an underlying health condition that means they, or a family member in their household, are particularly vulnerable to coronavirus (COVID-19).

Handwashing advice

The most important thing individuals can do to protect themselves is to wash their hands more often, for at least 20 seconds, with soap and water. Public Health England recommends that in addition to handwashing before eating, and after coughing and sneezing, everyone should also wash hands after using toilets and travelling on public transport.

Watch this short NHS film for guidance:

Department for Education coronavirus helpline

The Department for Education coronavirus helpline is available to answer questions about COVID-19 relating to education and children's social care. Staff, parents and young people can contact this helpline as follows:

Phone: 0800 046 8687
Opening hours: 8am to 6pm (Monday to Friday), 10am to 4pm (Saturday to Sunday)

Please note, we are currently experiencing high volumes of calls. We appreciate your patience at this time and apologise for any wait that you may experience. To ensure that we answer your calls as quickly as possible, we have now extended our opening hours to cover weekends and are increasing the number of call handlers available to answer your calls.

If you work in a school, please have your unique reference number (URN or UK PRN) available when calling the hotline.

Where to find the latest information

Updates on COVID-19:

Guidance for educational settings:

Guidance for social or community care and residential settings:

Travel advice for those travelling and living overseas:

Educational resources:

Latest Department for Education information:

Please keep your GIAS school contacts up to date

If you work in a school, please take this opportunity to review your contact information in Get Information About Schools (GIAS).

To update your record, please go to the GIAS home page, "Sign in" using your "DfE Sign-in" credentials and select GIAS from your available services here:
17/03/2020 daily update
Please read the new government guidance on COVID 19

https://www.gov.uk/government/publications/covid-19-stay-at-home-guidance

If you live with others and you or one of them have symptoms of coronavirus, then all household members must stay at home and not leave the house for 14 days. The 14-day period starts from the day when the first person in the house became ill.
13/03/2020 daily update
Government announces move from Contain to Delay phase
Yesterday, the Government announced that we are moving from the Contain phase of the coronavirus action plan and into the Delay phase, in response to the ongoing coronavirus (COVID-19) outbreak.
Full details of each stage in the government action plan can be found here:
To support the delay of the spread of the virus, the Department for Health and Social Care has asked anyone who shows certain symptoms to stay at home for 7 days, regardless of whether they have travelled to affected areas. This means people should stay at home and avoid all but essential contact with others for 7 days from the point of displaying mild symptoms, to slow the spread of infection.
The symptoms are:
· A high temperature (37.8 degrees and above)
· A new, continuous cough
12/03/2020 daily update
Stay at home: guidance for people with confirmed or possible coronavirus (COVID-19) infection
Published 12 March 2020
Symptoms
The most common symptoms of coronavirus (COVID-19) are recent onset of:
new continuous cough and/or

high temperature
For most people, coronavirus (COVID-19) will be a mild infection
Key messages
if you have symptoms of coronavirus infection (COVID-19), however mild, stay at home and do not leave your house for 7 days from when your symptoms started. (See Ending Isolation section below for more information)

this action will help protect others in your community whilst you are infectious.

plan ahead and ask others for help to ensure that you can successfully stay at home.

ask your employer, friends and family to help you to get the things you need to stay at home.

stay at least 2 metres (about 3 steps) away from other people in your home whenever possible.

sleep alone, if that is possible.

wash your hands regularly for 20 seconds, each time using soap and water.

stay away from vulnerable individuals such as the elderly and those with underlying health conditions as much as possible.

you do not need to call NHS111 to go into self-isolation. If your symptoms worsen during home isolation or are no better after 7 days contact NHS 111 online. If you have no internet access, you should call NHS 111. For a medical emergency dial 999.
11/03/2020 daily update
Foreign and Commonwealth Office travel advice
As of 10 March, the Foreign and Commonwealth Office (FCO) has updated advice about travel to Italy. The FCO is currently advising:
against all but essential travel to Italy

against all travel to Hubei Province, in China

against all but essential travel to the rest of mainland China

against all travel to the cities of Daegu, Cheongdo and Gyeongsan in South Korea
The Foreign and Commonwealth Office is not currently advising against travel to any other country/territory as a result of COVID-19.
The latest travel advice can be found here: